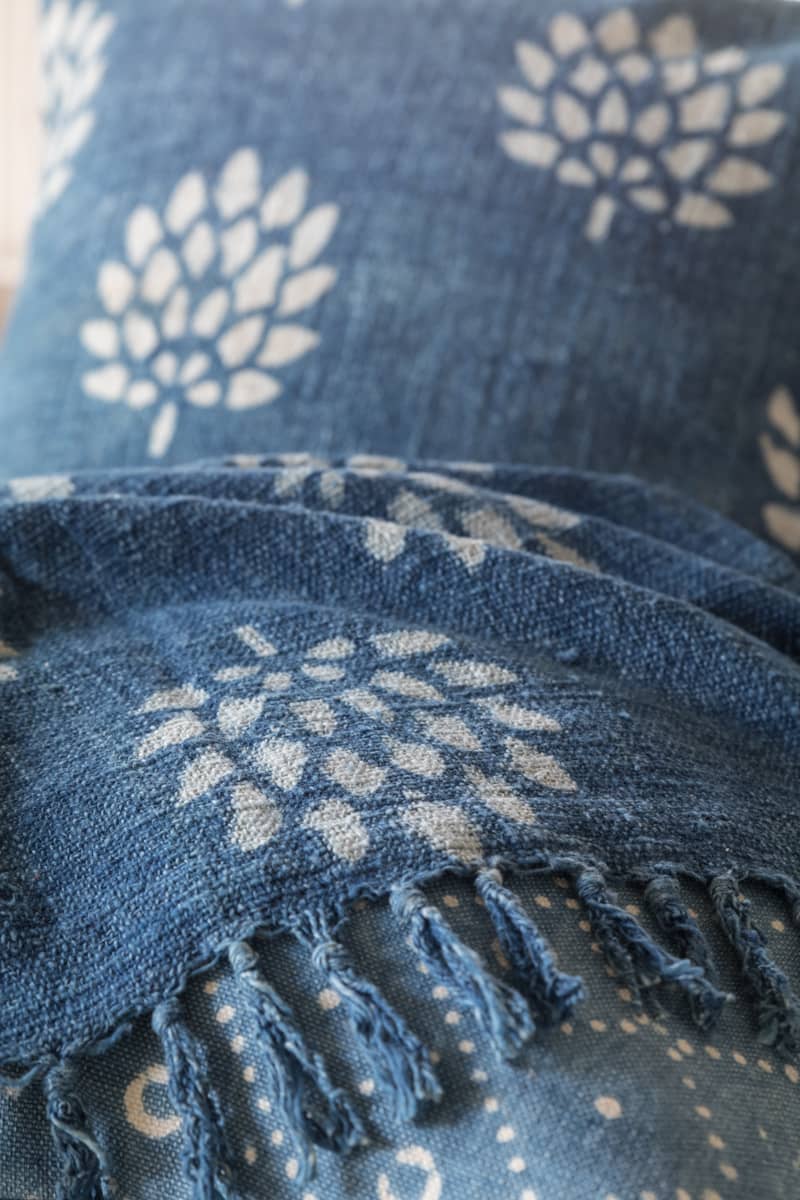 As with our furniture and details, most of our textiles come in limited editions. The patterns and colours may vary over time, but we always try to use traditional handicraft techiques supporting both the environment and the local villages in India.
For us pure handicraft is using natural colours, traditional handicraft techniques  and suppliers who have good working conditions for their staff. Our relationship with our suppliers is almost like an extended family, and we have our own sourcing resource in Jaipur meeting them on a regular basis. 
Cutwork
Cutwork is a traditional technique using several layers of fabric. The pattern is cut out of one or more layers, after which the raw edges are turned and hand-sewn to the background fabric.
.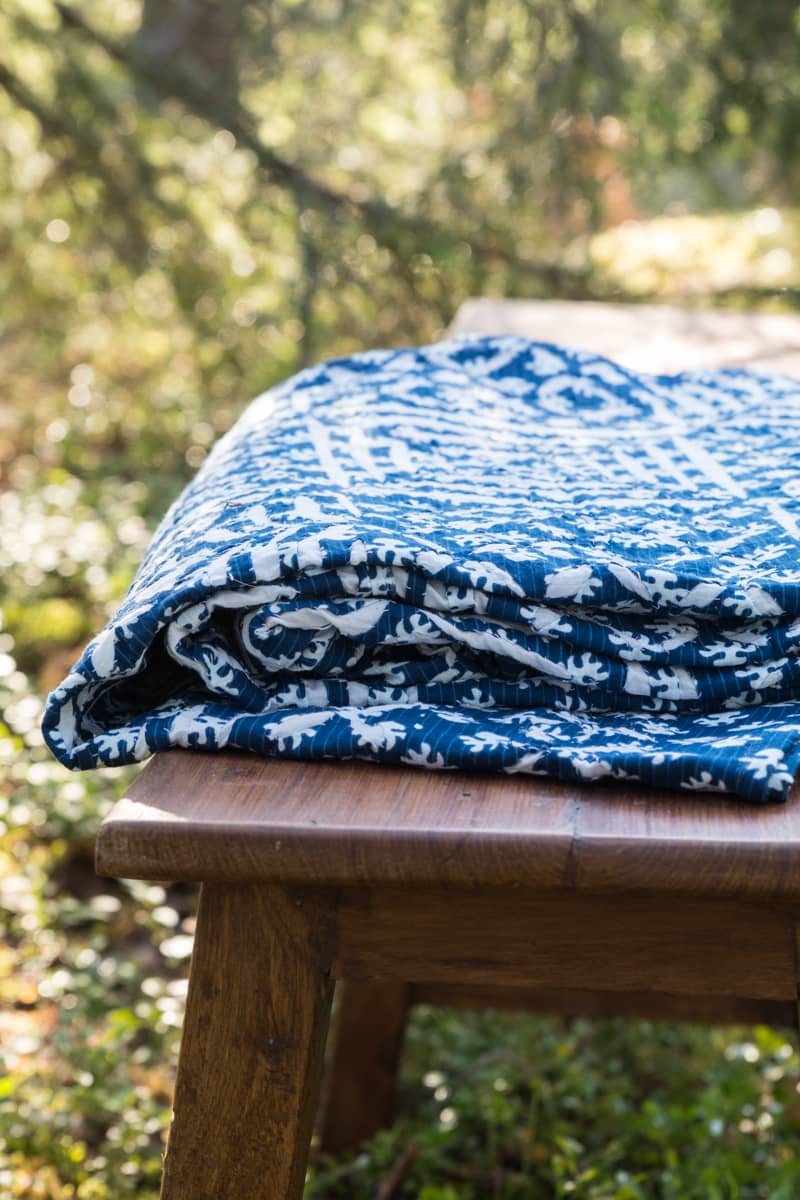 Yarn dyed linen
We just love our linen products, simple yet powerful patterns with a soft stonewashed feel.
Block print
An ancient art of hand-printing beautiful patterns using wooden printing blocks. Block prints are done by eye, and telltale signs of the human hand, even imperfections, are part of the ineffable humanity and beauty of the craft.
Vintage Kantha
Unique items  produced from vintage Kantha blankets. Kantha is a patchwork technique reusing cloth from dhotis and saris and hand-stitch them together.
Dhabu Indigo
This art of Dhabu is a mud resist hand block printing technique . We use natural indigo dye based on plants, giving both beautiful colour variations and sustainable production. There's no chemical fixation for natural indigo so be careful as it might bleed.  That's why we put a non-bleeding backside on our products.