On our trips to Rajasthan and other places in India we often find wonderful items previously used for food preparation, water etc. We handpick the things we love and give them new life as flowerpots, trivets, candle holders or just as piece of art to be used as decoration.
– Each product contains something that is not perfect. It is not a defect, that is what makes it human and unique.
Previously used every day items get a new life when reused as decoration in the home of people that like us see the beauty in things with patina and a story.
Wood
We just love when you can find new uses for old things. Our carefully selected wood interior design items are either existing old pieces, or new items produced by craftsmen using recycled wood.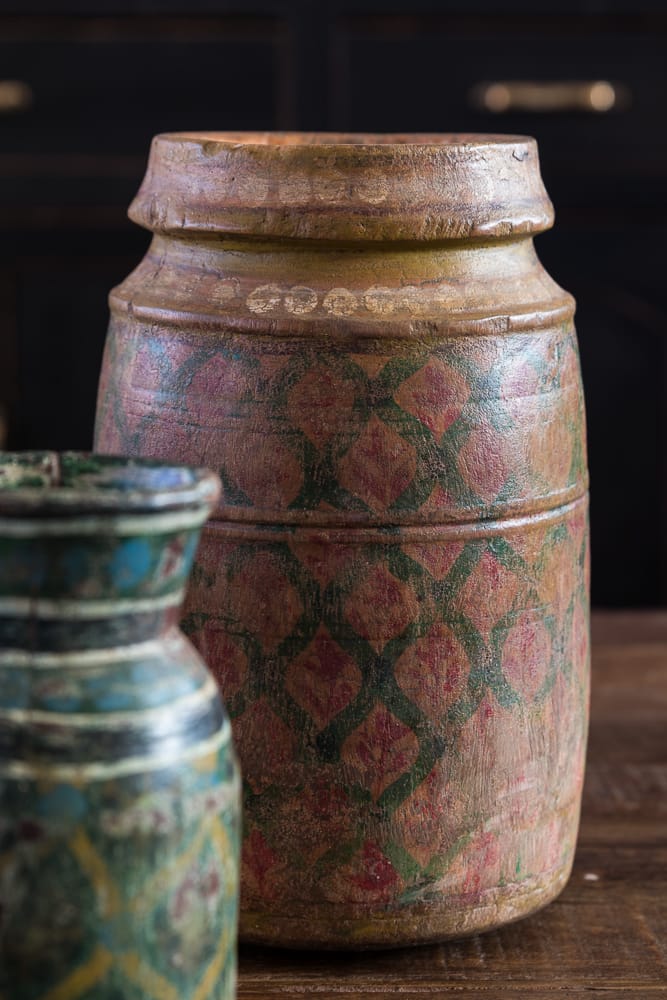 Brass
We just love our patinated brass items, you can always find a selection of items. From small candlelight holders to boxes, handles and elefants.
Iron
You can always find a selection of old or remade interior design items made of iron in our online store, or by visiting our showroom in Can Valero, Palma de Mallorca. They all come without any additives but a story.
This means they already have, or will get a beautiful patina of natural corrosion. 
Marble and stone
Vintage stone used for baking chapati bread makes the most beautiful hot plate, or why not use them to make your own unique ginger bread. Beautiful hand carved lotus plates and bowls in marble for garden or tableware use, and a marble soap dish for your bathroom.
– The possibilities are endless.